Special Winter Breaks
Beat the Winter Blues & enjoy a relaxing Break at The Northern Hotel
Don't get "locked in and lonely": Come and enjoy companionship in our family hotel with everything taken care of for you.
January & February Offers - 2021
ROOM TYPE
3 Night Break
One Week
3 Weeks
Single Room*
£225 for 3 nights
£469 per week
£399 per week
Double/Twin Room
£420 for 3 nights
£875 per week
£742 per week
Breaks are Half Board (inclusive of Lunch OR Dinner, Bed & Breakfast)
*Upgrade to a Double Room (single occupancy) for only £10 per day
Why Stay with us:
Safe, Peaceful & Cosy Environment
Warm & Friendly Staff
Adjacent to the Seafront & Town Centre
Delicious Meals
Escape the Winter Blues and Loneliness
The "Covid Lockdown" has been an extremely difficult time for us all but especially so if you feel vulnerable going out. Shopping has become more challenging and worrying and it doesn't seem set to improve in the coming months. For many the thought of another potential lockdown during a cold dark winter or just having to venture out under these difficult circumstances can be quite daunting.
To help relieve the potential isolation you may experience this winter we are offering
Special Winter Breaks
in our Hotel & Retirement Accommodation for short breaks and longer stays. Whether for a Holiday, Respite or perhaps a taste of Retirement Living in a Hotel.
The family and staff look forward to welcoming you to our safe, secure and friendly environment - with everything taken care of for you.
A Warm Welcome & Old-Fashioned Service Guaranteed
We take great pride in delivering a very high standard of service and our staff will go out of their way to meet your needs and make you feel at home.
Our delightful bedrooms are equipped with modern facilities and we're conveniently located close to the seaside and town centre. Modern features blend well with classic period furniture and original architecture to create an ambiance and elegance of a time gone by.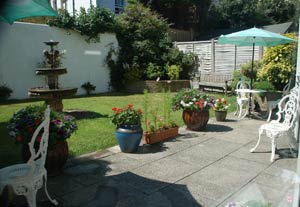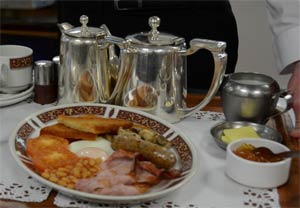 Enjoy Pure Relaxation & Comfort
Our guest rooms have been beautifully designed with your comfort and convenience in mind, each having its own character, combining historic touches with modern facilities. So after a long day on the beach or exploring the South Downs, you'll truly feel at home in our rooms and fall asleep with a smile on your face, waking refreshed and with a healthy appetite for our delicious traditional English breakfast.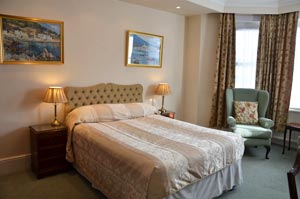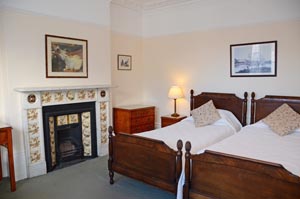 All Rooms are tastefully decorated and equipped with:
En-Suite – Bathroom or Shower (some walk-in Shower)
Complimentary Bath products
Hair Dryer
Flat Screen TV with Freeview
Beverage Facilities
Complimentary Wi-Fi
Internal Telephone System
Writing Desk
Antique & Reproduction Furniture
Arm Chairs
Guest feedback:
" Superb. Great service. Wonderful food. Relax in a wonderful friendly atmosphere ... how nice to find all of this today. "
" A joy to stay here ...
Staff and management can't do enough for you; they're all so proud of this super little hotel. "
" This little 3-star hotel is a gem and harks back to a period when service and the comfort of guests is everything. "
Go on & treat yourself to a relaxing break, you deserve it!